Acer recently unveiled its upgraded Nitro 5 for the year 2020. This time Acer has upgraded all the shortcomings and faults present in the previous year model of Nitro 5. Generally what the other company does is that they just improve only one or two features in their latest gen laptops, but Acer is the only brand I have seen till now, which has removed all the shortcomings and faults of the 2019 Nitro 5, in their Acer Nitro 5 2020. So, without wasting much time lets dive into the features which they are going to offer in 2020.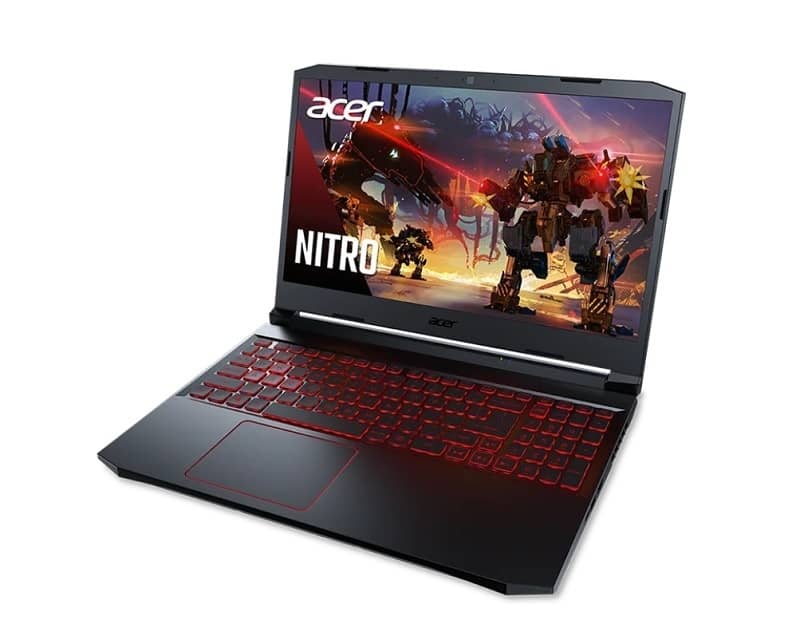 Acer Nitro 5 2020 Specifications:
In 2020 you cannot expect any laptop coming with previous-gen AMD and Intel processors. So by keeping this promise, Acer Nitro 5 comes with the latest 10-gen Intel and AMD Ryzen 4000 series processors. When you ask about the graphics options, this laptop is known for giving the flagship graphics performance without breaking your bank. You will get the latest Nvidia Turing architecture-based GPU's including 1650, 1650Ti, and RTX 2060.
"AMD will also offer its latest Radeon graphics along with its inbuilt graphics in the Ryzen processor"
When you will purchase this laptop, then be assured that the laptop which you are purchasing is fully upgradable too! The new Acer Nitro 5 comes with up to two M.2 PCle SSDs and a 1 TB HDD for storage, and you can enjoy the expandability up to 32 GB of DDR4 RAM in two user-upgradeable DIMM slots.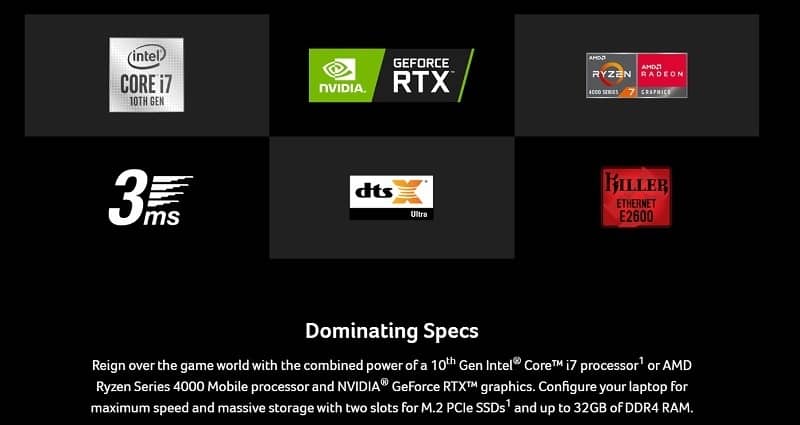 Talking about the display, it comes with a 15.6/17.3-inch FHD IPS display, and gamers will surely appreciate the 2020 model's displays. These new displays come with 144 Hz/120Hz refresh rates options and also with a 3 ms response times, which allows blur-free gaming on this laptop. The pictures on this display come to life as the display panels come with 72% NTSC and 300 nits brightness.
"Acer has also boosted the screen-to-body ratio to 80% with narrow 7.02mm bezels to let you enjoy the gaming with the limitless boundaries"
For connectivity options, the laptop comes with the latest Intel Wi-Fi 6 AX201 (802.11ax) and Killer Ethernet E2600 which increases network stability and performance. The laptop also comes with a new Killer Control Center 2.0 which allows gamers and performance PC users to analyze, optimize, and control their PC's networking performance without any difficulty.
Ports on this laptop include HDMI 2.0, USB 3.2 Gen 1 with the speed up to 5 Gbps, USB 3.2 Gen 2 Type-A with the speed of 10 Gbps which also supports offline charge, and a USB 3.2 Gen 2 Type C with a speed up to 10 Gbps. You have to keep in mind that Acer never drops out any ports in its Nitro series laptops and you get plenty of ports for connecting all your peripherals.
Acer Nitro 5 2020 Features:
Acer Nitro 5 previous-gen models' thermal system was not liked by most of the gamers and technology experts because it used the two fans on the same side only, due to which CPU and GPU shared the same heat pipes and the heat was not distributed symmetrically inside the laptop. But it seems that Acer has listened to their feedback and in this years' Nitro 5 they have improved the thermal system finally!
This time Acer has introduced a dual-fan cooling system with four exhaust vents for better cooling under heavy load. This design of the cooling system is also known as a dual-channel fan cooling system and is used in most of the flagships gaming laptops. Due to this small change, Acer claims, it will achieve an overall 25% improvement in thermal performance over the 2019 model. Apart from this, Nitro 5 also comes with its trademark CoolBoost technology that is capable of increasing fan speed by 10% and CPU/GPU cooling by 9% compared to auto mode.
"You can also monitor the fan speed CPU/GPU temperatures and much more all at one place in the NitroSense software"
This time Acer Nitro 5 comes with a 4 zone RGB keyboard which was missing in the previous-gen models. This is a huge upgrade, especially in the budget segment gaming laptops, and will surely impress most of the gamers. There is a 1.6mm travel distance in this upgraded keyboard for efficient typing experience.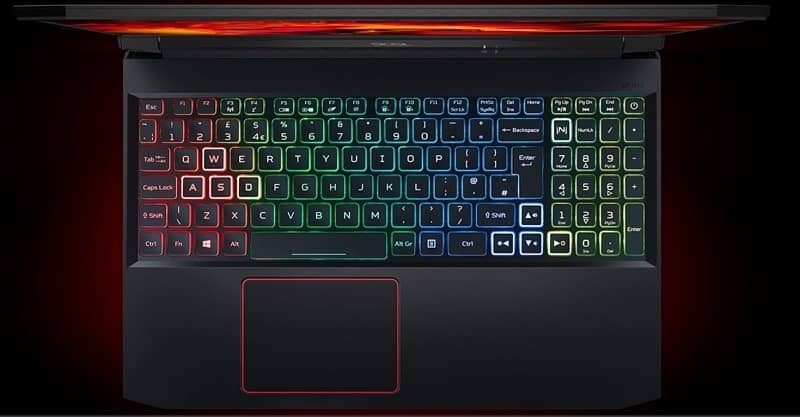 You will also get the amazing audio experience as this new Acer Nitro 5 comes with dual 2W speakers. As compared to Waves MaxxAudio in the previous year model, this time DTS:X® Ultra is going to give you a crystal clear sound, and sound can also be delivered in a 3D spatial soundscape which allows you to hear where your opponents are coming from with pinpoint precision.
Acer Nitro 5 2020 Availability and Price in India:
The Acer Nitro 5 will be available in North America in May starting at USD 749.99, in EMEA in May starting at EUR 899; and in China in April, starting at RMB 6,499. The Acer Nitro 5 2020 official release date and price in India is not been revealed now. By keeping the past release dates in mind, Acer can launch this new Nitro 5 in the month of June or July 2020 and at the starting price between 65,000-70,000 INR.
I personally like this laptop very much and I also recommend this laptop if you want a true gaming performance without spending a lot of money. Which feature of this laptop, you like the most? Tell me in the comments section below.
Do not forget to subscribe to this website to get all the latest tech updates right in your inbox. If you're also a tech geek like me, then you can submit your technology articles and can showcase your writing talent. If your post has the ability to attract people, then it'll be published on HitechDivyanshu. So, what are you thinking of, Be a Hitech'ian!
Follow HitechDivyanshu on Twitter, Facebook, and Instagram to remain up-to-date with technology.