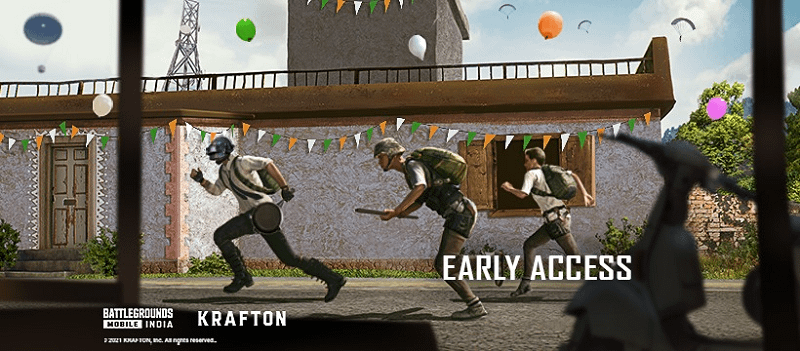 Finally, after so many speculations and wait, Battlegrounds Mobile India (BGMI) game finally made available in India. Before the actual download becomes available in the upcoming days, Battlegrounds Mobile India Early Access is currently available to download for Android users.
According to the BGMI website, it's purely managed and developed by Krafton- the company behind the original PUBG for PC. Krafton is a South Korean game development company that now holds the right to publish BGMI in India (formerly known as PUBG Mobile).
Previously there was a major role of Tencent (a Chinese technology company) behind the working of PUBG Mobile in India due to which the game was banned in the year 2020. But now the whole scene is changed and according to Krafton, BGMI will be developed and published by them only.
Earlier this game was planned to be launched with the name PUBG Mobile India. But due to some policy violations, its name was changed to Battlegrounds Mobile India.
Battlegrounds Mobile India Game | How to Download Early Access: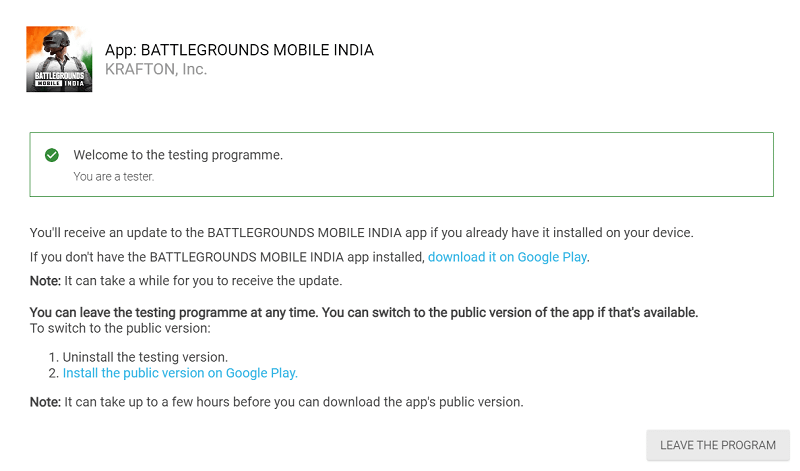 For the unknowns, this is a beta version of the original BGMI game which is made available by the company just for testing purposes. This version allows only a limited number of players for the efficient testing of the game.
You can follow this link to open the tester page. If you'll be lucky then you will get a beta version for the download else you'll have to wait for the final launch.
After opening the link you'll have to join the BGMI tester program in order to get early access. After joining the tester program, click on the 'Install public version' link. You'll be redirected to the Play Store for download.
If this link doesn't open for some reason then you can search for BGMI in the Google Play Store on your smartphone. There you can try to download the early access of this game.
Battlegrounds Mobile India V/S PUBG Mobile Global: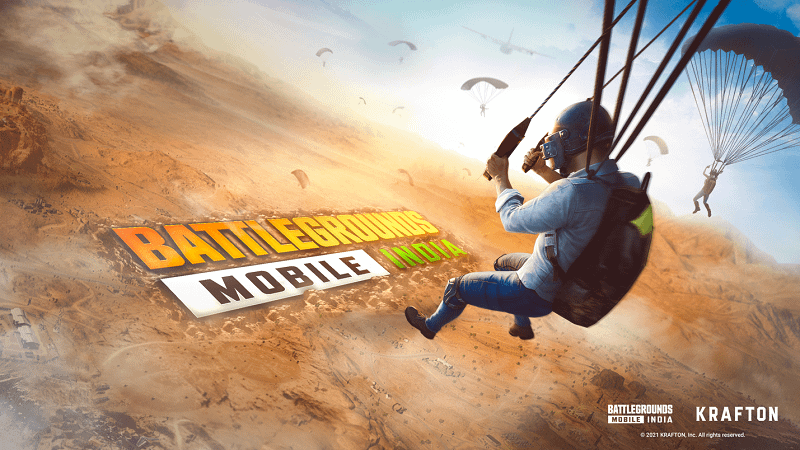 Now it's time to take a look at some of the major differences between the regular PUBG Mobile global version and the Made for India BGMI game. This time Krafton has tried to make sure that BGMI doesn't violate any policies as pointed by the Government of India. As a result, the following are the changes that you'll see in BGMI:
First of all, you'll find only the Indian servers inside the game. This means all your data will be stored in our country only. This will secure your data from other countries and will prevent data leaks.
In the future, you can also get a Singapore server as another option. On the other side, PUBG Mobile global version gives you the option to choose the optimal server out of many.
Unlike PUBG Mobile Global version, only Indian players can play BGMI and no one outside India can play it unless he/she doesn't have an Indian Gmail account.
Now instead of 'Kills' as seen in the PUBG Mobile global version, you'll notice 'Finishes' when you'll kill your enemy inside the game.
In BGMI you'll not find the red hit effect which resembles the color of blood in some way. Instead of red, you'll find other colors such as yellow and green. You'll also notice a feather-like effect when your enemy gets finished. While in PUBG Mobile global there is an option of red hit effect too.
There is a new gameplay management system in BGMI that will restrict the user below the age of 18, to play the game for only 3 hours a day. If you are below 18 years of age, you can only spend 7000 INR / day and also you'll have to link your parent's phone number too. There is also an in-game audio reminder to play this game in limit and also to take frequent breaks. This much restriction isn't there in PUBG Mobile global.
When you'll open BGMI, you'll find a notice that this game is a simulation game based on a virtual world. And you'll also be reminded of the same inside the game frequently. On the other hand, you'll not see any such notice inside PUBG Mobile global version.
According to Krafton, various in-game events will come in the future which will be based on Indian culture and festivals. Many Indian outfits will be made available inside this game. The company also stated, "BGMI will have its own esports ecosystem with tournaments and leagues". This means we can see the BGMI specific tournaments in the future.
Battlegrounds Mobile India Game Recommended Device Specifications and Size: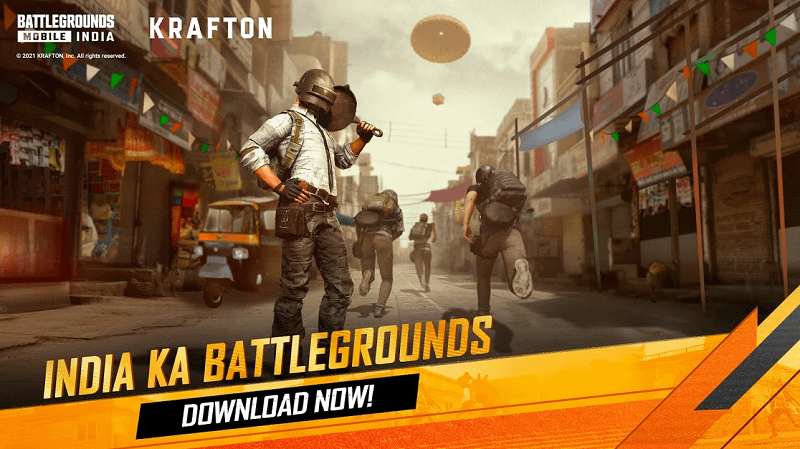 Just as the regular PUBG Mobile global version, BGMI will be made available for both Android and iOS. Battlegrounds Mobile India iOS release is not announced yet by the developers. So it's hard to assume the required specs of BGMI on an iOS device.
According to the sources, the iOS version of this game will be made available when the game launches as the stable version on the Play Store. For now, BGMI is open for beta testing only on Android devices. Battlegrounds Mobile India release date will be announced soon.
Krafton has recommended Android 5.1.1 or above and at least 2 GB of RAM in your Android smartphone in order to play this game smoothly. The initial download size of this game on the Play Store is around 720 MB.
After downloading the Battlegrounds Mobile India game, you'll also have to download updates and resource packs which will take up to an additional 2 GB of space. So in clear words, if you want to enjoy each and every feature inside this game, you'll have to reserve 2-3 GB of free space in your device.
So how do you feel to have your favorite battle royale game back in India after a long ban? How many chicken dinners till yet:)? Tell me in the comments section below.
Do not forget to subscribe to this website and get all the latest tech updates right in your inbox.  If you're also a tech geek like me, then you can submit your technology articles and can showcase your writing talent.
If your post has the ability to attract people, then it'll be published on HitechDivyanshu. So, what are you thinking of, become a Hitech'ian!
Follow HitechDivyanshu on Twitter, Facebook, and Instagram to remain up-to-date with technology.