Every year Apple releases its new lineup of iPhones. But it's very rare to see any new innovation in their products. They announce their new iPhones with only a slight upgrade in their camera or in their design. But what about the specifications and features which every user is demanding for a long? In this article, we will see iPhone 13 Must-Have Features and Specifications in 2021.
Disclaimer: This article is unbiased and doesn't promote hate towards any product.
iPhone 13 Must-Have Features- An In-Display Fingerprint Scanner:
There are a lot of rumors coming that the iPhone 13 will come with an in-display fingerprint scanner. If it's correct then it will get easier to unlock the iPhones in this pandemic.
As you all are aware that masks are necessary in this COVID crisis. Due to this, it becomes difficult for the face-id tech to recognize the face.
With the in-display fingerprint scanner, we can unlock our iPhones with ease and without removing masks too.
Due to its importance, it comes at the top of the list of desired features in an upcoming iPhone. According to the sources, Apple is trying various patents of the in-display fingerprint scanner.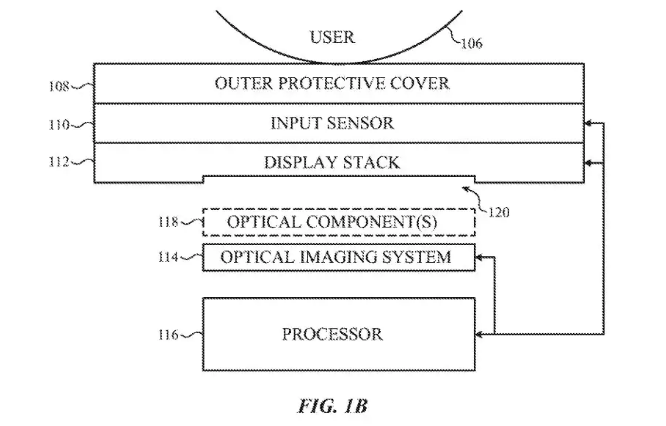 Let's see which version of it we'll see in the upcoming iPhone 13.
This feature is required in all the variants of an iPhone whether it's pro or non-pro.
iPhone 13 Must-Have Features- A Smaller Notch:
Android smartphone manufacturers are using various techs and methods to decrease the size of notch in their smartphones and some of them have also managed to remove it completely.
Android smartphone users are enjoying the big and vivid screen in their smartphones and it's obvious too.
But on the other side, Apple is still struggling to decrease the size of the notch. By this speed of Apple towards notch removal, it looks like after 10 years also big notch is waiting for us!
If we are getting a smaller notch then it'll be better to utilize more area of the display while playing PUBG or COD LoL! A smaller notch is required in all the variants of an iPhone whether it's pro or non-pro.
Apart from games, movies and videos will also look great due to the decreased notch. Various sources are claiming that iPhone 13 will ship with a smaller notch.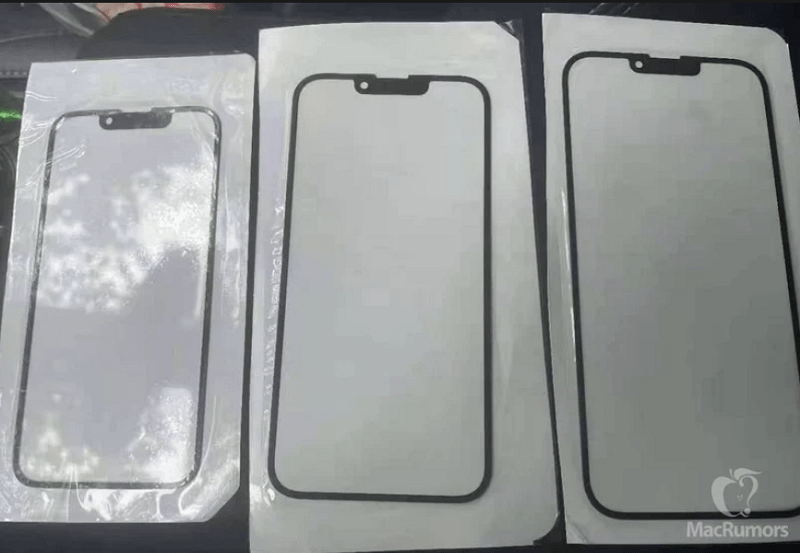 In the above-leaked pic, you can clearly see, that the speaker grill has been separated to the top while all the face-tech hardware is aligned below it.
"It will be interesting to see whether these leaks and predictions will be proved correct or not"
iPhone 13 Must-Have Features- An Improved Display:
This is one of the most anticipated features of an iPhone. Every year user gets disappointed when he spends more than INR 70,000 and gets only a 60Hz display.
Now, most of the mid-range and flagship Android smartphones are coming with a 120Hz display and even a whopping 144 Hz display. Content feels smooth in a high refresh rate displays.
The display area in iPhones is lagging almost 5 years behind Android Smartphones.
This is the high time when Apple must improve an iPhone display, else that time isn't too far when people will start to ignore iPhones due to bad displays.
Apple must give at least a 120Hz refresh-rate display in iPhone 13 if they are charging such a premium price.
Some sources are claiming that Apple will give ProMotion display to the Pro models only.
"This is very bad Apple! This improved display is required in all the variants of an iPhone whether it's pro or non-pro"
iPhone 13 Must-Have Features- A Big Battery:
iPhones always come with a smaller battery. Everyone wants to know the reason behind this miser act of Apple. Despite charging a premium price from the customer, they only give around 2900 mAh battery.
Dear Apple! we know your iOS is well optimized but what's the point of the optimization when it's needed to charge an iPhone after every 3 intense matches of PUBG Mobile LoL!
Users want big batteries in their iPhones. Apple must include a big battery in all the models of their upcoming iPhones instead of focusing only on Pro models.
For the unknowns, iPhone 13 release date is said to be in September 2021. And its release in India will happen between October-November 2021. Apple iPhone 13 price in India is expected to start from INR 75,000.
Apple is planning to launch iPhone 13 Mini, iPhone 13, iPhone 13 Pro, and Pro Max in 2021. Various sources are claiming that Apple can skip the Mini version this year and some are denying this rumor.
Let's see when we will finally see all the above features in an iPhone. Till then tell me which feature do you want in an upcoming iPhone 13? Do you want any other important features apart from the above ones? Put your comments down below.
Do not forget to subscribe to this website to get all the latest tech updates right in your inbox.  If you're also a tech geek like me, then you can submit your technology articles and can showcase your writing talent.
If your post has the ability to attract people, then it'll be published on HitechDivyanshu. So, what are you thinking of, become a Hitech'ian!
Follow HitechDivyanshu on Twitter, Facebook, and Instagram to remain up-to-date with technology.