Samsung Galaxy S21 5G is the toughest competitor in the flagship smartphone market for a couple of months. But, this doesn't mean that it has all the flagship-level specs. It has one major flaw which looks quite weird in some markets. So, without wasting much time let's head over to Samsung Galaxy S21 5G review.
Disclaimer: This is an honest review and it neither promotes nor criticizes any product.  
Samsung Galaxy S21 5G Review: Specs And Features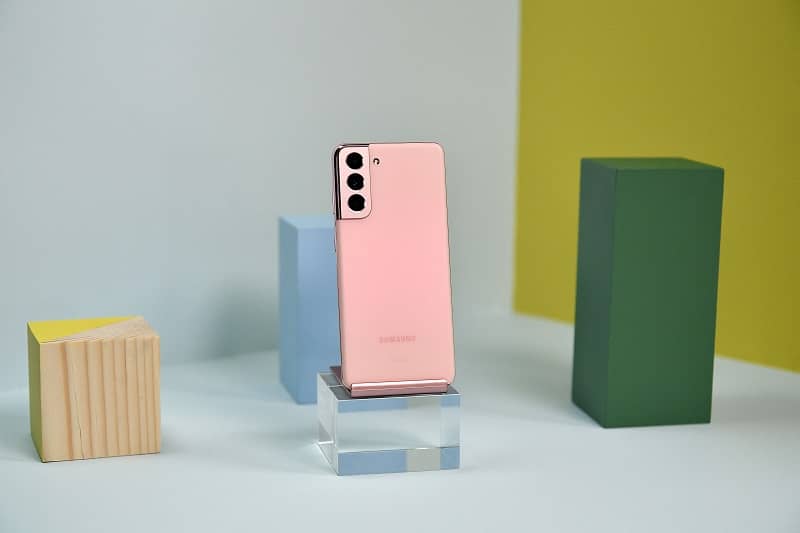 This new Galaxy S21 comes with the:
Sharp and vibrant 6.2-inch FHD+ Dynamic AMOLED 2X display which supports up to 120 Hz refresh rate.
One UI 3.1 based on Android 11.
Exynos 2100 Processor for International markets and Qualcomm Snapdragon 888 Processor for USA/China markets.
10MP punch-hole selfie camera and triple camera setup at the rear with 12MP (Ultra-Wide) + 12MP (Wide-angle) + 64MP (Telephoto) lenses. You can zoom up to 30X and record videos up to 8K with this new camera setup.
 Impressive 4000 mAh battery which will last a day or two according to your usage. The battery also supports 25W fast charging.
128GB/256GB Internal Storage.
Ultrasonic under-display fingerprint scanner which works quite fast.
As the name suggests, this smartphone comes with 5G support which makes it future-proof.
IP68 Certification.
Corning Gorilla Glass Victus for better dust and water resistance.
"For the unknowns, this smartphone is not compatible with S Pen. For now, S Pen only supports Galaxy S21 Ultra 5G"
Samsung Galaxy S21 5G Price In India And Availability:
The price of this new Galaxy S21 5G in India for the 8GB+128GB variant is been set to INR 69,999 and INR 73,999 for the 8GB+256GB variant. You can buy this smartphone from Flipkart, Amazon, Samsung Website, and from offline stores. Various bank discounts and offers are also available on the purchase of this smartphone.
My Verdict On This Smartphone:
Now come to the main drawback of this smartphone. The specs of this smartphone look great on paper but if you observe the specs sheet above, then you'll notice that there are two different processors used in different parts of the world.
Samsung wants its Exynos processor to compete with Qualcomm. When comes to launching apps and doing multi-tasking, Exynos tries to perform much better than before.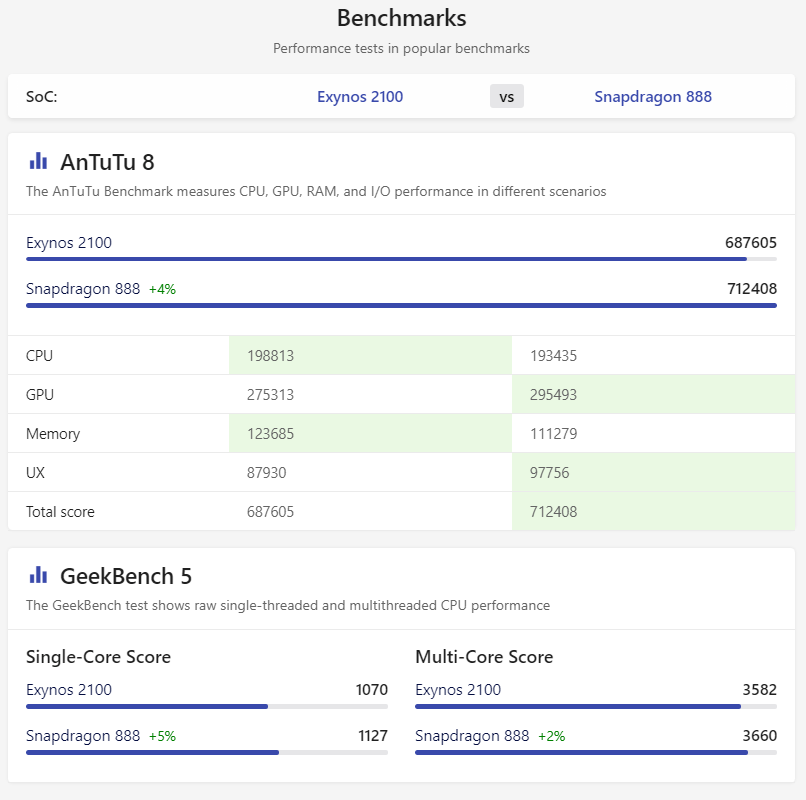 But at the last when you run benchmark tests and throw some heavy games on it, it appears to get throttled and struggles a lot. As a result, the struggle for becoming a fast processor appears as heat at the rear panel of the smartphone.
Samsung has improved Exynos 2100 this time a lot but still, it lags behind when comes to gaming performance. It struggles to maintain constant fps and coolness as compared to the Snapdragon. This means Samsung still needs to improve GPU in Exynos SoC.
Many of the Samsung fans in India ask why the company doesn't give Snapdragon in India? The simple answer to this question is "Price Reduction". Samsung wants its smartphones to be cheaper whether they are mid-range smartphones or flagships, especially in India.
This year Samsung has improved its S-series design and you can see a nice camera module at the rear but sadly with the raised geometry. The camera has also improved a lot and it can now record videos up to 8K and you can snap photos up to 33MP from the 8K recording. The telephoto lens is also quite awesome.
For the unknowns, if you buy a Samsung smartphone then you can always expect a bright and crisp display. This makes the content on the smartphone looks very great and texts also appear very sharp.
I'll like to give 4/5 stars for the great camera, crisp display, bigger battery, and impressive design. 1 star will be deducted for not giving Snapdragon processors.
If you game a lot on your smartphone then you can buy either iPhone or any other smartphone with a Snapdragon processor. And, if you want a smartphone with a great display and unique design then you can go with Galaxy S21.
"Qualcomm Snapdragon processors are quite an energy-efficient processor and it doesn't heat the device too much as compared to other SoC"
Samsung Galaxy S21 vs. Galaxy S21+ vs. Galaxy S21 Ultra: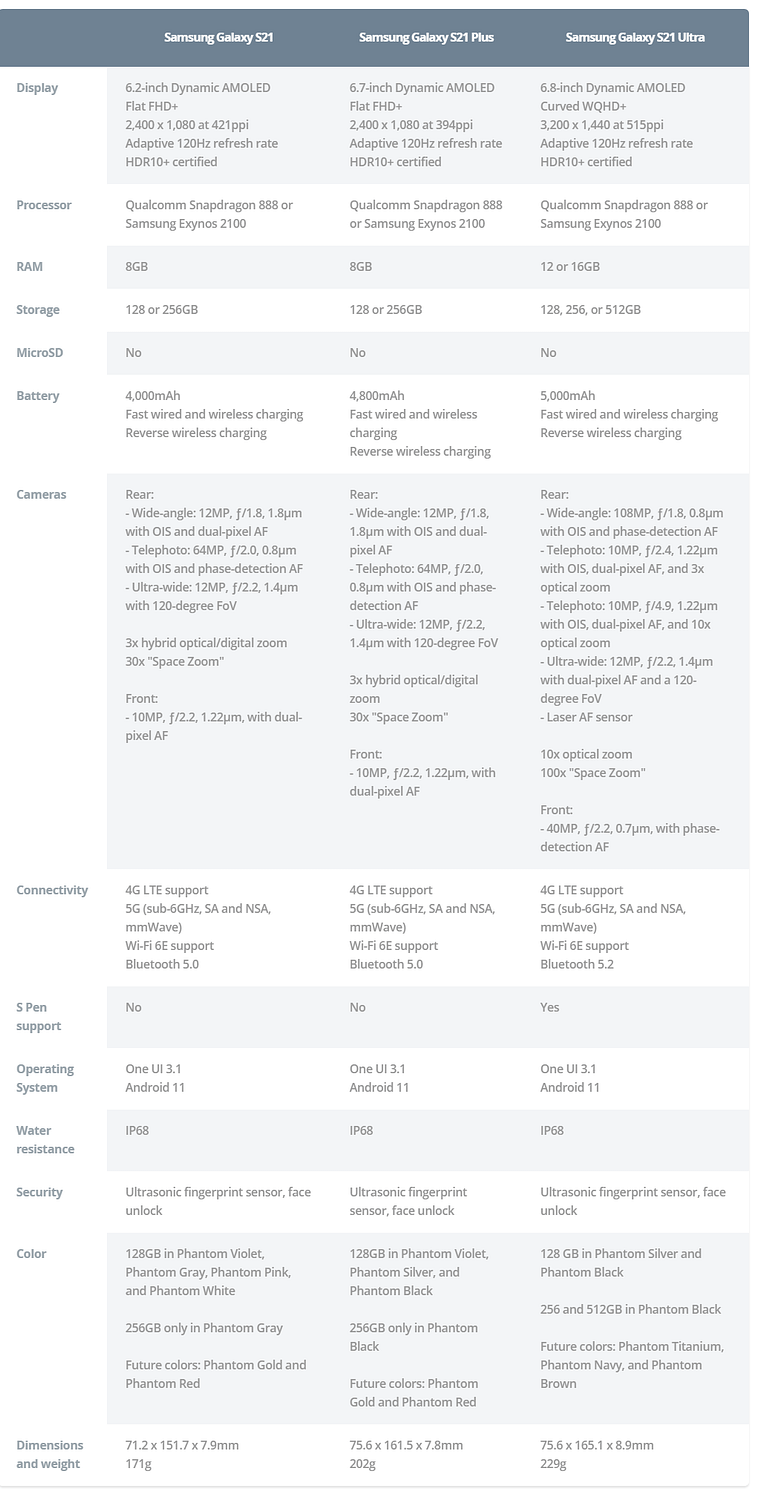 Are you planning to buy this smartphone or confused due to this inefficient processor? Let me know in the comments section below and do not forget to subscribe to this website to get all the latest tech updates right in your inbox.
If you're also a tech geek like me, then you can submit your technology articles and can showcase your writing talent. If your post has the ability to attract people, then it'll be published on HitechDivyanshu. So, what are you thinking of, become a Hitech'ian!
Follow HitechDivyanshu on Twitter, Facebook, and Instagram to remain up-to-date with technology.