Have you ever wondered why your mobile data is exhausting so rapidly while working on Windows 10 or have you ever faced the automatic restart problem in Windows 10? Don't worry you aren't the only one facing Windows 10 automatic updates and restart problems.
These are the problem of various other users who can't complete their work either due to insufficient mobile data or due to unexpected restarting of the machine. Don't worry I'm going to tell you a few simple steps by which you can control data-hungry Windows 10 so that it doesn't let you run out of your mobile data or do not restart your machine in between your important work.
Windows 10 Automatic Updates- How To Disable It Completely:
There are many ways by which you can disable  Windows 10 automatic updates. A Windows 10 update blocker tool is also available to block Windows 10 automatic updates but those methods can prove to be complicated ones for you if you are a non-techie.
So I'm telling you the easiest method by using which you can disable Windows 10 automatic updates. These simple steps are for all users whether they are techie or non-techie to turn off auto-update in Windows 10
Go to the search box beside the Start button at the bottom Windows taskbar and type 'services.msc'.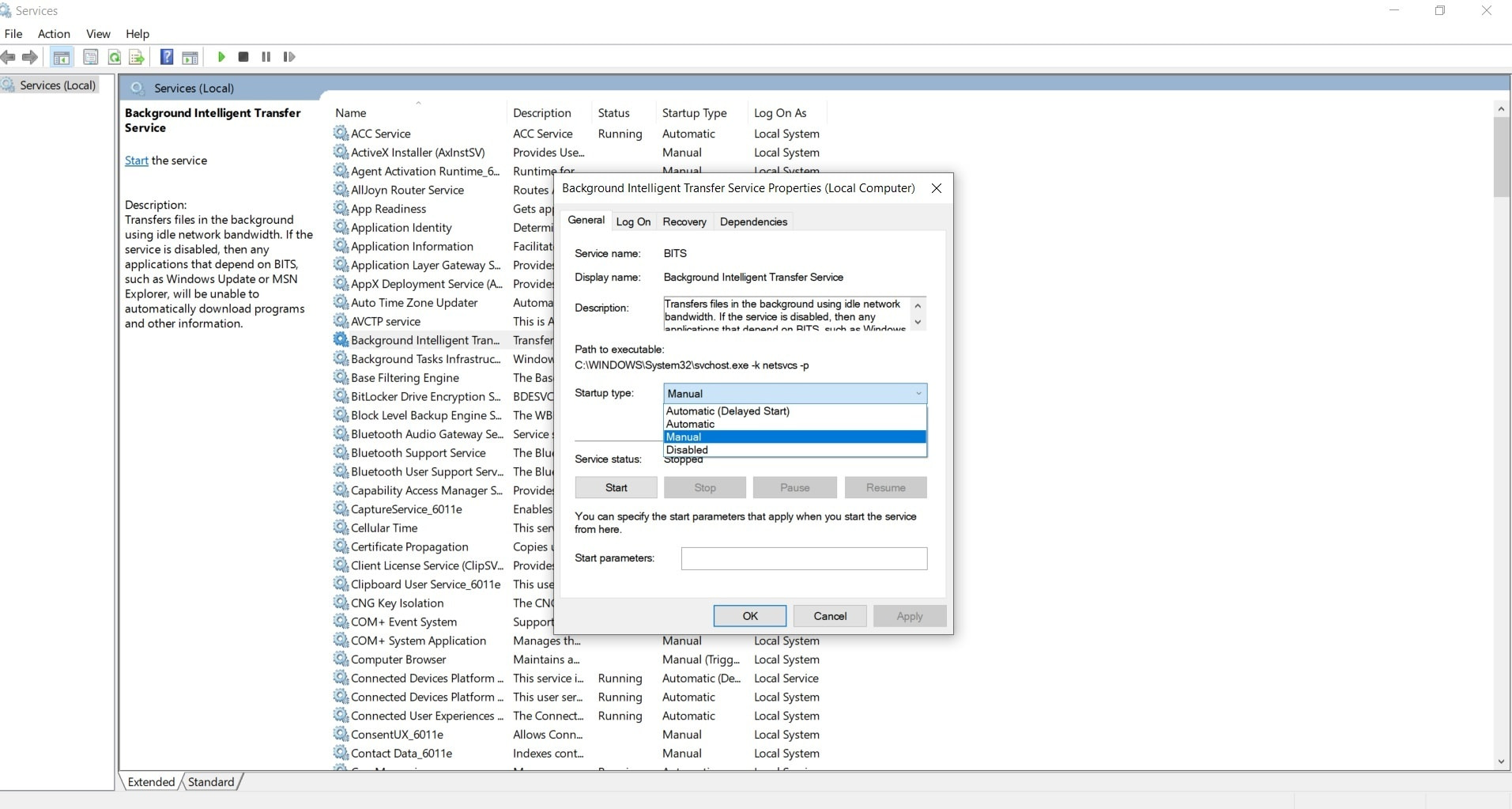 Then the services widows will appear on the screen. You just have to disable the two services named as 'Background Intelligent Transfer Service' and 'Windows Update'.
In order to disable these two services you just have to double click on the desired service and the properties window will appear. Click on startup type and select the 'disabled' option. Finally, click on the 'Apply' button.
This process is similar to disable both the services.
For the unknowns, this will disable the Windows 10 automatic update service and will restrict Windows 10 to download the feature updates.
"But your work is still not over"
Windows 10 can still download important security updates.
So, in order to stop this, you have to set your Wi-Fi connection as a metered connection. This will let the Windows know that the Wi-Fi connection you are using, is having a limited amount of data and this will prevent Windows from downloading any security updates.
You can set your desired Wi-Fi connection as a metered one by following the below steps:
Just type 'Wi-Fi settings' in the search bar given at the bottom of your Windows.
Then the Wi-Fi settings windows will appear on your screen.
Click on the appropriate Wi-Fi network which you are connected with and which you want to set as a metered connection.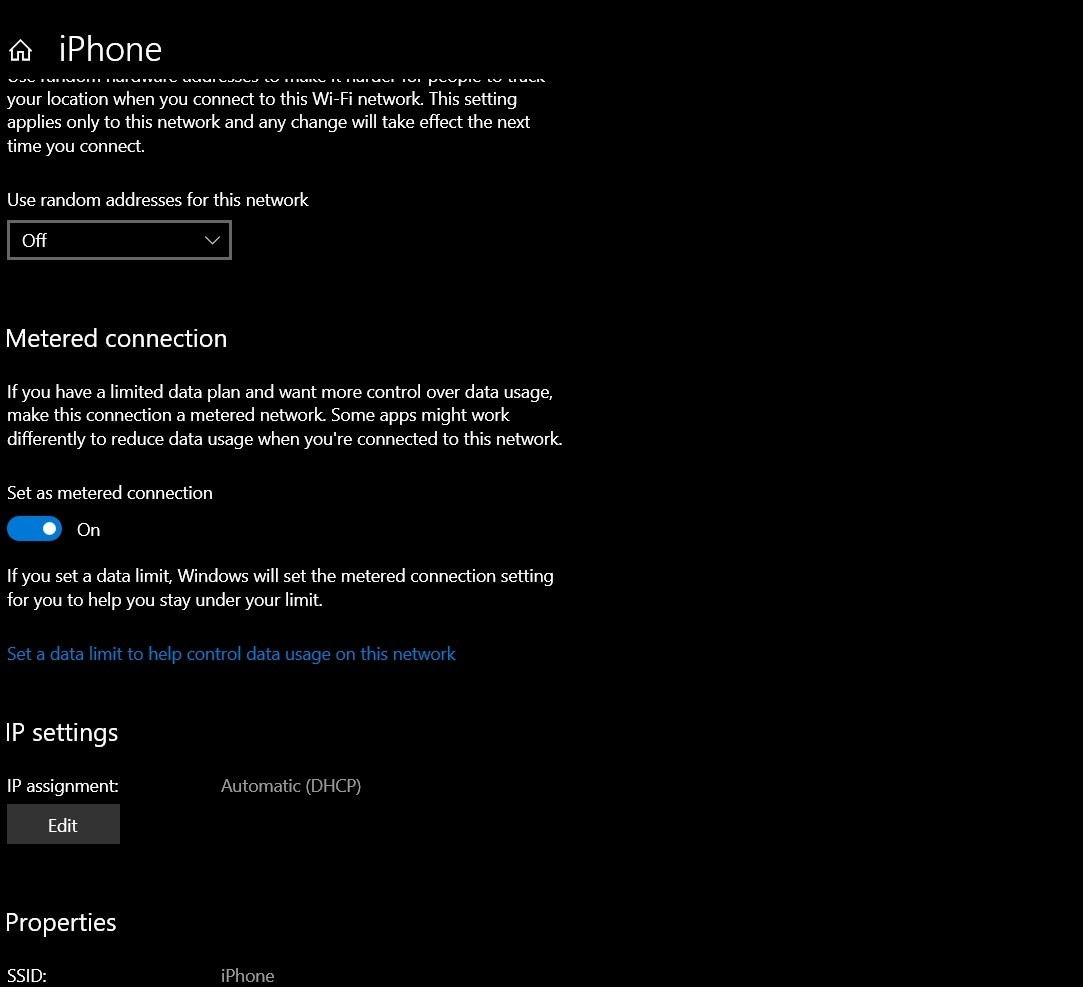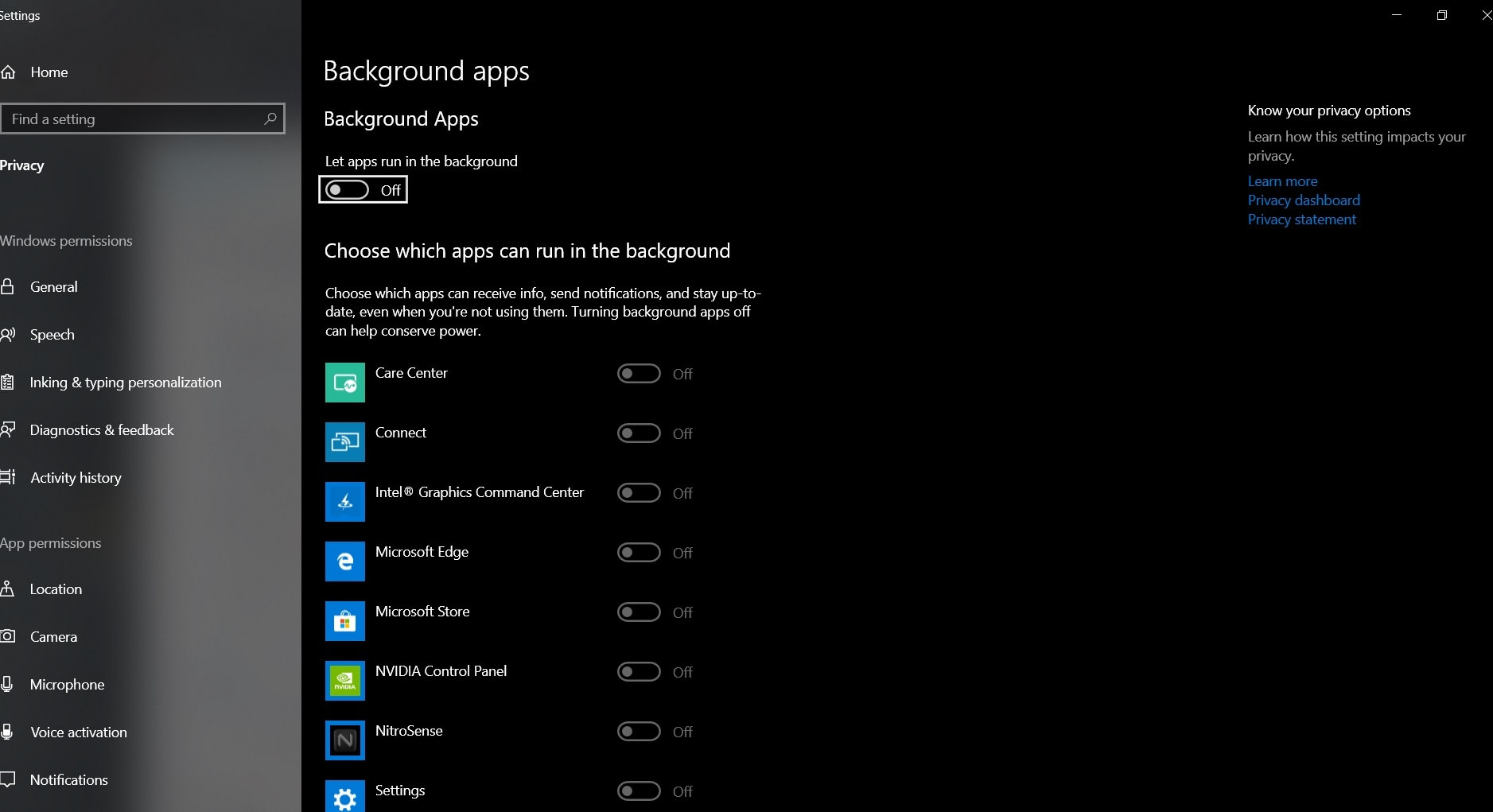 Then scroll down to the 'Metered Connection' option and enable the 'Set as metered connection' option.
This setting will inform the Windows that the appropriate Wi-Fi connection has a limited data plan.
In order to further improve your computer performance, you can also disable the background apps which run in the background continuously and consumes your system memory.
In order to disable the background apps, just type the 'background apps' in the bottom search bar. Then you can turn off the option that allows the background apps in Windows.
You can also control which apps can run in the background and which cannot by playing with the options given further in the 'Background apps' window.
By following the above steps, you can restrict Windows 10 to download automatic updates without your permission. This lets you update the Windows manually whenever you want.
So next time when you wish to update your Windows, then you just have to reverse the Wi-Fi and background apps settings, which you have followed above.
"Remember to turn back the 'Disabled' services to 'Manual' just like they were before"
How To Solve Windows 10 Automatic Restart Problem:
This is the most frustrating problem with Windows 10. You must have encountered this issue once. When you are in the middle of completion of your work and your system suddenly restarts. This ruins the whole work and also the workflow is disturbed.
So, I am telling you the simple procedure to disable automatic restart in Windows 10, which I'm sure you will be unaware of it before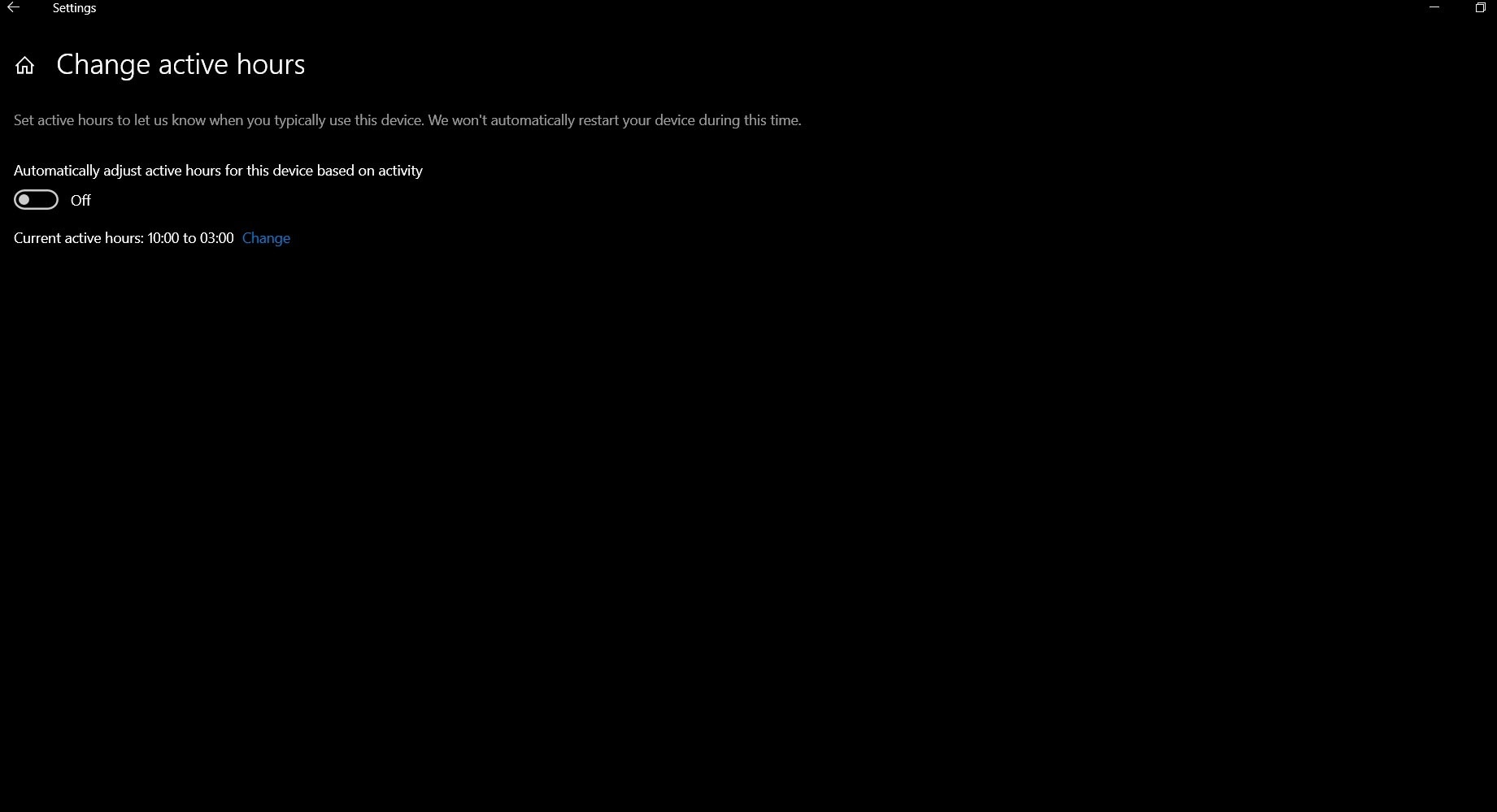 Type 'Windows Update Settings' in the search bar at the bottom of the Windows.
Then the 'Windows Update' window is going to appear on the screen.
Click on 'Change active hours' and turn off the automatically adjust toggle button at the top.
You can change the active hours in which you do not want Windows 10 to automatically restart.
"Congrats! You have successfully changed the settings and Windows will not get restarted by itself during your important work"
Now onwards if you see a frustrated Windows 10 user complaining about mobile data and automatic restart problem in Windows 10, then feel free to tell all the above tips to that user.
"He'll surely bless you for this"
Share this post with as many friends as you want and tell me in the comments section on which topic you want to see the next post on HitechDivyanshu.
Also, do not forget to subscribe to this website to get all the latest tech updates right in your inbox.
Follow HitechDivyanshu on Twitter, Facebook, and Instagram to remain up-to-date with technology.